Overlook Farm
The next step for growth was a new site for the boys' home — they were now outgrowing the German American Home. The land Father Flanagan wanted to purchase was called Overlook Farm. It was located ten miles west of Omaha, far enough from those who were concerned about living close to Father Flanagan's boys.


The boys moved in on October 22, 1921. At their new home, Overlook Farm, the boys raised some of their own food in a vegetable garden and had room for a baseball diamond, track, and football field. They planted corn, alfalfa, and potatoes, and tended their fruit orchard and vegetable garden. They also gathered milk from the cows.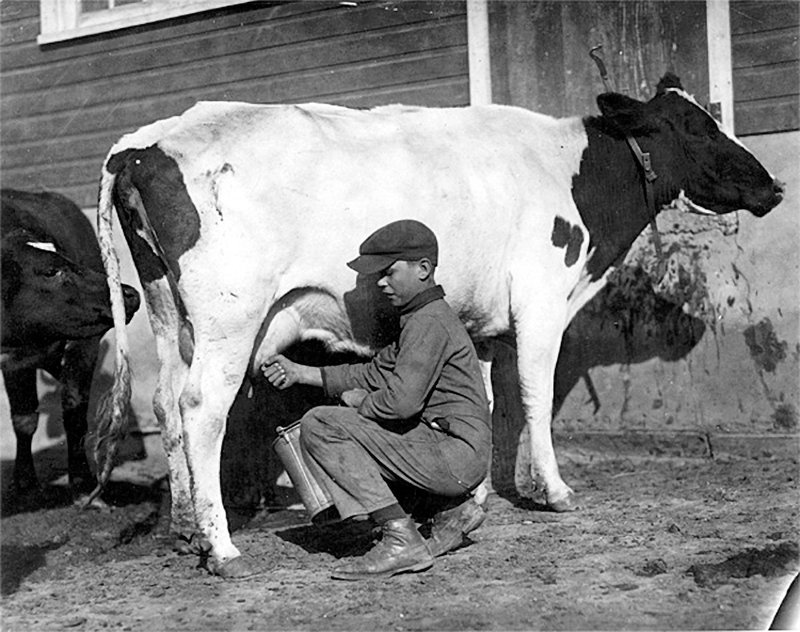 By March 1922, business and religious leaders and many Omaha residents had raised enough money to break ground for a new Boys Town structure. It was a five-story brick building, which would house the classrooms, dining hall, gym, dormitory, chapel, and infirmary (hospital).


By 1930, Boys Town was home to 280 boys, and a new $400,000 building was underway to house the trade school, faculty offices, and gym.